Quals Direct are a cloud based ePortfolio solution, providing an outstanding user experience when delivering effective eAssessment with built in learner management, evidence gathering and quality assurance.
Our ePortfolio has been developed to work with Apprenticeships, Trailblazers, BTECs, vocational and classroom qualifications.  We actively embrace and encourage new ideas from our customers which has contributed to the growth, development and success of our ePortfolio.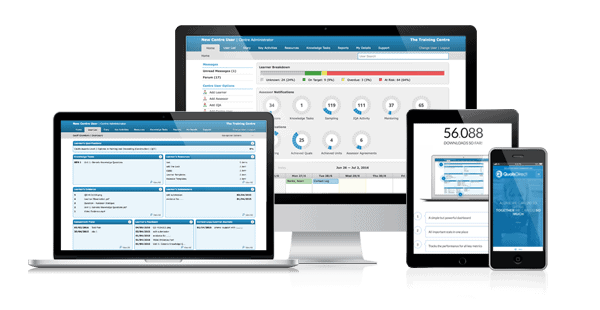 Features
Learner Dashboard
An instant overview of the learner progress including planning, feedback, resources and access to assessment gathering tools to help them complete their qualification.
Reporting
You don't need to be an IT wizard to use our report builder, create reports and save them, to build your own customised reporting suite. Great for monitoring and analysing the performance of your business.
Global Overview
Who, what, where and when is essential information when managing either your own time or that of others, our diary provides an overview of monthly, weekly or daily activities.
Intuitive Navigation
Our thought through design is simple and easy to understand yet powerful to make your processes quicker.
Online Assessments
Capturing learner's knowledge can quickly be achieved by creating your own online assessment questions, then easily cross-reference their answers to their ePortfolio.
Evidence Gathering
Collect evidence in a number of simple and helpful ways; learner submissions, assessor observations and reports, knowledge tasks and the QD Messenger, then cross-reference it against multiple qualifications and units.
Plan, Review, Feedback
Assessors and IQAs can plan, review and feedback to the learner in numerous ways to ensure the quality and accuracy of a portfolio whilst learners are kept engaged.
Notifications
All users receive an email notification and an alert on their homepage if any activity requires an action or to be reviewed; enabling the learner to complete their qualification more efficiently.
QD Messenger & Forum
One to one advice and peer to peer support can all be provided and recorded on the ePortfolio using QD Messenger or our forum helping the learner to feel supported through their learner journey.
Keep Informed
Build your own library of resources to provide support to your learners and other ePortfolio users, with the ability to manage which users can access certain information.